Corona Virus Update – 27/3/2020
Important Update from Banner Plant Limited regarding the impact of Corvid 19 on business operations.
During this difficult period, our priority has been the safety and wellbeing of our employees, customers & suppliers. Throughout, our Senior Management team have taken steps to ensure that the guidance of Public Health England is strictly adhered to across all our operations.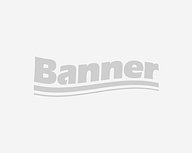 As the situation evolved, so has the precautions we've had to take. As of 5:00PM tonight (27/03/2020) Banner Plant has taken the difficult decision to restrict our service to the absolute minimum. Where possible, we have transitioned the business to home working, from where we will be offering support to customers, suppliers and employees through this period of uncertainty.
All Administration Departments and Depots are still contactable Monday to Friday 8.00am until 5.00pm to answer any calls. View here for all numbers.
We thank you for your patience cooperation and understanding in these unprecedented times.