Booms
Our fleet of Booms consist of market leading Genie JLG and Nifty Lift units.
Complimenting Scissor Lifts, Booms offer more versatility when it comes to accessing the operator's place of work.
Designed with straight stick or articulating boom, these machines can reach over, and in some cases, rotate around obstacles.
We offer working heights up to just over 28m with a variety of engine types - diesels, electric
or dual fuel.
All maintained and thoroughly inspected to comply with current Health and Safety Legislation.
Our experienced team will be able to offer advice on the most suitable machine for the job.
Talk to us today!
Use our simple enquiry form to make an enquiry about Booms
Make an enquiry
---
Articulating - Rough Terrain - Diesel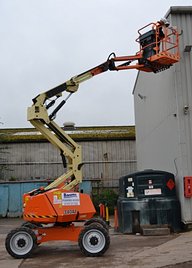 Straight Stick - Rough Terrain - Diesel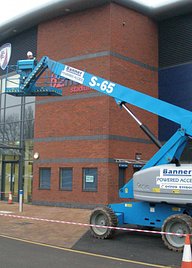 Articulating - Electric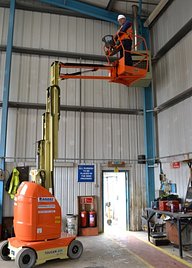 Articulating - Bi-Energy/Hybrid