Covid-19 Update
CORONAVIRUS – COVID-19 UPDATE
The current Coronavirus pandemic is an unprecedented situation which gives us all cause for concern both personally and professionally.
We wish to reassure our customers that we continue to operate and have contingency plans in place should the situation deteriorate further. We are also reviewing daily the latest Government advice and adapting our plans accordingly.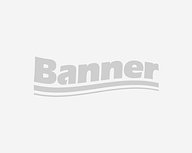 Our depots remain open and our Head Office at Dronfield will remain open with a skeleton Senior Management Team of staff. Support staff that can work remotely are fully IT equipped to enable them to work from home.
We are sure that you are facing similar challenges and it is important that we must keep in touch to understand each other's evolving needs.
Rest assured that we are doing everything possible to maintain a good level of customer service. We are a conservatively run business with a strong balance sheet and a strong track record of supporting our staff, customers, and other stakeholders, including the communities we work in.
For further information, please contact
Mr. D.G Boot – Managing Director.