The Modern Slavery Act 2015. Group Statement.
Henry Boot PLC and its Group Companies welcome the introduction of the Modern Slavery Act 2015 (the "Act").
The aim of the Act is in line with our own Values [See Corporate Values Page] and we applaud any measures which seek to bring about greater transparency and scrutiny into our various supply chains, in order to combat slavery and trafficking activities. In accordance with the legislation, we are now looking to produce our Slavery and Human Trafficking Statement (the "Statement"), taking into account the introduction of various measures throughout our supply chain management which will be most effective at reducing the risk of slavery and trafficking activities being present within our business operations.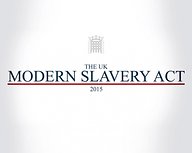 As our financial year end was 31st December 2015 we are not obliged to publish our Statement for the 2015 financial year, but we shall publish our Statement and details of the measures we will be introducing throughout 2016, well in advance of the legislative deadline.
We look forward to working with our partners, contractors, suppliers and other stakeholders to bring any necessary changes into effect, and then to review their effectiveness and consider any changes or additional measures which such a review highlights.
John Sutcliffe
Chief Executive Officer
Henry Boot PLC
25th January 2015